Berlin Wall
August 13th marks the 50th Anniversary since the B
Monday 11th, July 2011
August 13th marks the 50th Anniversary since the Berlin Wall was bild and we are bringing back Wallstories. Wallstories will be performed as part of the 15th Anniversary of the New York International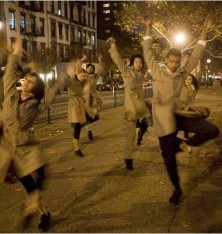 Dancing with the Berlin Wall
Wednesday 11th, November 2009
Since the beginning of the Berlin Wall Project, I had the idea, that on the day of the anniversary, we would do a site specific version, to give the audience more of an immediate feeling of the...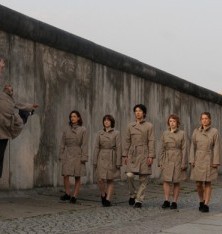 Towards the End
Friday 9th, October 2009
It's one more week and we are getting to the last part of the Berlin Wall Project. Witnessing just the premiere of Wallstories in Washington DC was a strange feeling. It was a surreal experience...
Dorothea's Questions
Saturday 26th, September 2009
In search of an answer I invited the audience o help us out. This week, on Friday, we had our 4th edition of the informal discussion at the Goethe Institut NYC entitled Words on the Wall. I invited my dancers to show a section of Wallstories which has it's world premier next week in the Gallery space.
Perception We Create
Monday 14th, September 2009